Our cancer care services
The London Clinic is a world leader in the private treatment and care of people diagnosed with cancer and their families. 
Our award-winning Duchess of Devonshire Wing is one of the most modern and technologically advanced cancer hospitals in the UK. 
We also have a medical team that features cancer experts who are leading the way in developing and providing groundbreaking cancer treatments. 
From the moment you arrive at our cancer treatment centre, we'll be there to support you and offer a complete cancer care package that meets your specific needs.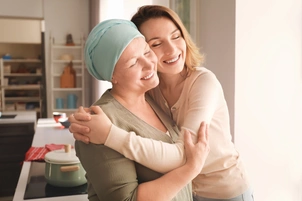 The very latest treatments and care
At The London Clinic, we're proud to be a pioneering cancer treatment centre. 
Since our foundation in 1932, we've often been the first hospital in the UK to offer our patients new advances in cancer treatment and care.
Some of our innovations in cancer care:
We're the first hospital in the UK to offer people with prostate cancer a new treatment called SpaceOAR, which causes fewer side effects
We're the only hospital in London offering adaptive radiotherapy to people with bladder cancer
We were the first hospital in the UK to scan people with a 3T MRI scanner, which produces superior images to conventional MRI scanners
We're one of the few hospitals providing CAR-T cell therapy, a revolutionary treatment giving hope to people with a type of Non-Hodgkin lymphoma called large B-cell lymphoma who previously had run out of treatment options
We're proud to have been one of the first private hospitals in the UK to offer Lutetium-177 PSMA therapy, an innovative treatment for advanced prostate cancer that can directly target cancer cells.
Why choose The London Clinic
Excellence in one place
We operate as teams of experts with world-class resources dedicated to maintaining the highest standards of medical care. You are surrounded by the latest treatments and advice with everything you need to get back to your best health.
Personal care, every time
Exceptional patient care is a way of life for us. Our nurses, clinicians and support teams are dedicated to the care of a very small number of patients, so have more time for you. They'll be with you every step of the way, tailoring your care around you and giving the peace-of-mind that comes with knowing you're in the best hands.
Effortlessly simple
We work together as one to guide you through each step of your experience, with complexities unravelled and answers readily to hand. Your personal treatment plan will be laid out for you, with all the details taken care of so you can focus on you.
Our supporting services
We understand there's more to providing outstanding cancer care than just treating the cancer itself.
This is why we offer a range of supporting services to meet your needs beyond the treatment room.
These services include complementary therapies, emotional support, physiotherapy, advice about diet and workshops to help you move on after your treatment ends.
 
Our cancer treatment centre
Our Duchess of Devonshire Wing has been carefully designed to be a warm and welcoming cancer centre that relaxes and supports people affected by cancer. 
This is shown by Macmillan Cancer Support awarding us a top score through its Macmillan Quality Environment Mark award scheme.
Whether you come to our centre as an outpatient or stay overnight with us, we promise you'll benefit from exceptional personalised care and first-class surroundings.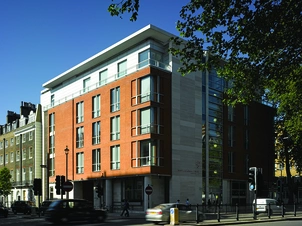 World-class cancer specialists
Your private cancer treatment at The London Clinic will be overseen by a world-leading cancer consultant.
Our cancer consultants have access to and are highly trained in the most up-to-date technologies and treatments.
They can also quickly book you in for tests and receive results fast, thanks to The London Clinic's superb cancer diagnostic service.
Overall, your consultant will provide you with exceptional care, treat you with warmth and understanding, and give you time to ask any questions you have.