The London Clinic sends a warm welcome to all international patients looking to be treated and cared for at our world-class hospital. 
We know travelling abroad for treatment and other medical procedures can be a big decision. 
Our dedicated international team and healthcare professionals will make you feel at home straight away and do everything they can to meet your needs.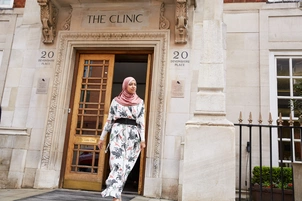 How our international team can help you
Our dedicated international team has a wealth of experience providing first-class support to people from overseas who would like to be treated at The London Clinic.  
Based at our outpatient centre at 5 Devonshire Place, you can meet the team in person to discuss your needs.
Find you the right consultant – you may need to provide a medical report for our team to do this and we can translate any language the report is in for you
Book medical appointments 
Organise your direct admission to The London Clinic
Liaise with your sponsor or insurance provider
Guide you on prices and ways to pay
Organise interpreters to assist you at your initial consultation, admission, discharge and any follow-up appointments or requirements.