Established in 1985, our stem cell unit is a purpose-built facility that allows us to treat and care for people with serious blood disorders and blood cancers.
The treatments we offer at the unit include the latest developments in chemotherapy and immunotherapy, as well as stem cell therapy
We also carefully designed our stem cell unit so we can keep people with compromised immune systems safe and provide them with the best possible care.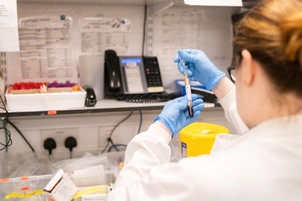 Why our stem cell unit is so special
It offers cutting-edge chemotherapy and immunotherapy treatments and stem cell transplant procedures
There are 12 first-class beds in the unit for the treatment of people with serious blood disorders and blood cancers 
It features positive pressure ventilation and HEPA filtration to protect people with compromised immune systems
It's the largest accredited stem cell collection centre in Europe for peripheral blood and bone marrow volunteer donors, collecting over 700 donations every year
The unit's expert team works closely with blood registries such as the Anthony Nolan charity, DKMS and British Bone Marrow Registry (BBMR)
The unit is supported by a dedicated stem cell laboratory that has facilities for flow cytometry and cryopreservation  
The unit's laboratory has a liquid nitrogen facility for the long-term storage of patients' stem cells.
Why choose The London Clinic
Excellence in one place
We operate as teams of experts with world-class resources dedicated to maintaining the highest standards of medical care. You are surrounded by the latest treatments and advice with everything you need to get back to your best health.
Personal care, every time
Exceptional patient care is a way of life for us. Our nurses, clinicians and support teams are dedicated to the care of a very small number of patients, so have more time for you. They'll be with you every step of the way, tailoring your care around you and giving the peace-of-mind that comes with knowing you're in the best hands.
Effortlessly simple
We work together as one to guide you through each step of your experience, with complexities unravelled and answers readily to hand. Your personal treatment plan will be laid out for you, with all the details taken care of so you can focus on you.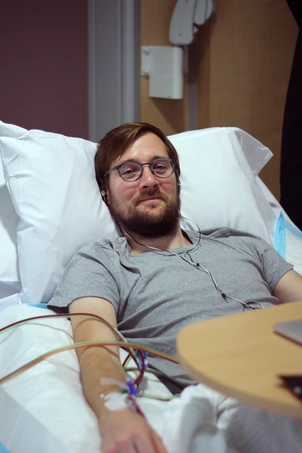 Our haematology and stem cell transplant team
Highly experienced and leaders in their field, our haematology and stem cell transplant team offers you world-class treatments and exceptional personalised care.  
The team includes internationally renowned consultant haematologists who are experts in all aspects of haematology. 
This includes stem cell transplant, leukaemias, myeloma, anaemia, coagulation and thrombotic disorders.
Our accreditation
We're proud the hard work of our stem cell team led to our unit receiving accreditation from JACIE. 
JACIE is Europe's only official accreditation body in the field of haematopoietic stem cell transplantation (HSCT) and cellular therapy. 
Its accreditation scheme recognises high-quality patient care and excellent medical and laboratory practice.
We're also regulated by the Human Tissue Authority (HTA). 
Our blood transfusion service is regulated by the Medicines and Healthcare products Regulatory Agency (MHRA).
London Haematology 
Our haematology and stem cell transplant team includes vastly experienced haematology consultants. Together, they lead London Haematology at The London Clinic, one of the leading private haematology departments in the UK.