A private consultation to suit you
We recognise that it's not always possible to come to see us in person. 
To make things easier we have set up a new state-of-the-art digital healthcare service that brings your consultant directly to you, wherever you are in the world. 
With over eighty consultants available across most specialisms from pain management to cancer care and cardiology, there's no need to wait to start your treatment journey.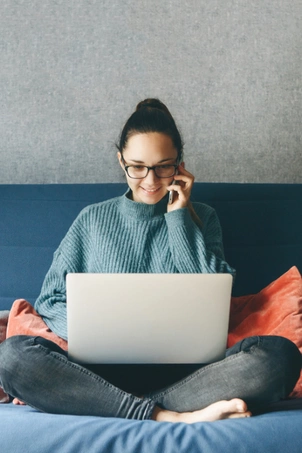 Benefits of our video consultation service
Expert advice
Our team of online specialist consultants are highly skilled and easy to talk to.
Cost
Choose by self-pay or private medical insurance.
Easy access
Call us today to book your online consultation wherever you are in the world.