In 1932, the "father of plastic surgery", Sir Harold Gillies, set up the world's first private plastic surgery unit at The London Clinic.
Famed for his work supporting soldiers who had sustained injuries in the First and Second World Wars, Sir Gillies, a former ear, nose and throat surgeon, pioneered a new field of reconstructive surgery with patient welfare at its core.
Today, this remarkable legacy lives on at The London Clinic. Whether reconstructive or aesthetic, the immense value of plastic surgery lies in its power to enhance a patient's quality of life.
Skilled surgeons work closely and holistically with allied specialists to help patients heal both physically and mentally in their journey.
To better understand the evolving world of plastic surgery and what clinical excellence in the field looks like today, we spoke to Mr Paul Harris, a Consultant Plastic Surgeon at The London Clinic and the former President of the British Association of Aesthetic Plastic Surgeons (BAAPS).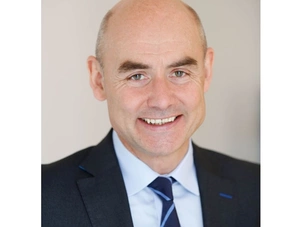 First things first, please tell us about your practice.
Plastic surgeons are true "general surgeons" because we are trained to operate on all areas of the body.
During my training in many of London's teaching hospitals, I was exposed to all the areas that plastic surgery covers including burns, cleft lip repair in babies, hand trauma and cancer reconstruction.
Since becoming a consultant, however, I have focused on breast surgery (both reconstructive and aesthetic), body contouring, including abdominoplasty, and the surgical treatment of skin cancer.
I was initially appointed as an NHS consultant in cancer reconstruction, at the Royal Marsden Hospital, after which I commenced my private practice here at The London Clinic, where I have been based for over a decade.
About four years ago I decided to focus fully on my private practice. Together with my colleagues, I am building a very high-quality service based at The London Clinic, reminiscent of the Gillies era.
Today, 70-80% of the patients I see are for aesthetic surgery and 20-30% for breast reconstruction.
Why did you choose to specialise in breast reconstruction?
Breast reconstructive surgery is a very dynamic, challenging and rewarding area of plastic surgery, mostly for cancer patients, involving either complex microvascular tissue transfer or implant based reconstruction.
I work closely with breast oncology surgeons and allied health professionals (AHPs) across The London Clinic to provide the best outcomes for my patients.
Ultimately, our aim is to improve each patient's quality of life, whatever their requirements.
Why might someone require breast plastic surgery and how does the surgery work?
Most of the aesthetic patients come to me because they would prefer a different size, shape or look to their breasts. I also work to correct problems arising from previous breast surgery elsewhere.
Most of the reconstructive patients are receiving treatment for breast cancer. About 70% of these breast cancer patients undergo reconstruction at the same time as their mastectomy ("immediate reconstruction"), something that has been increasing in recent years. Otherwise, they will have a delayed reconstruction, some time after the initial mastectomy.
A benefit of immediate reconstruction is that we preserve the breast skin and can use it to cover the reconstruction. In a delayed reconstruction, we need to generate new skin or bring it in from elsewhere on the body.
Whether immediate or delayed, the final step in breast reconstruction surgery is rebuilding the nipple. If only one breast has required surgery, we often adjust the other breast to achieve a better match.
Patients should be reassured that, while there are pros and cons to any of the available methods, we always work with them to find the best path based on their specific wishes and health needs.
How is breast surgery evolving?
As is the nature of clinical excellence, and indeed The London Clinic, the aim is to constantly advance and evolve so that we are always providing the best possible outcomes for patients.
In the last five or so years, we've seen dramatic improvements in breast reconstruction. For instance, while previously we would have operated underneath the chest wall muscle and insert an implant using a type of collagen called acellular dermal matrix (ADM), we are now increasingly working in front of the muscle. This limits pain and reduces recovery time.
We also now inject fat around the implant in a process called lipofilling which optimises the tissue covering the implant and dramatically improves the look and feel of the result.
In contrast, when using tissue from elsewhere on the body rather than implants, the deep inferior epigastric perforators (DIEP) flap reconstruction has become a reliable and reproducible procedure.
Although a much longer procedure, requiring a longer stay in hospital, and a longer recovery, this tissue, taken from the lower part of the tummy, creates a softer, more natural look, than implant surgery.
If the patient loses weight, the reconstructed breast will also lose weight. What's more, unlike an implant, which needs to be replaced after a period of time, the DIEP flap reconstruction is lifelong.
How important is your relationship with patients?
My practice is built on my relationship with my patients.
They need to be supported in every aspect of their care. For example, recently we have looked at "enhanced recovery".
This means we not only look at optimising nutrition and mobilising the patient following surgery, as would be expected, but we also speak to patients about what to expect before, during and after surgery so that they are fully informed and nothing comes as a surprise.
This means they will know what is normal and what isn't. We are also looking into optimising patient's nutrition and health in the run-up to surgery.
Gone are the days of patients being talked down to by paternalistic doctors – and rightly so. They need to feel listened to, empowered and in control of their own recovery.
What makes a good plastic surgeon?
In an era of "over the counter" plastic surgery, quality surgery stands out more than ever because of the excellence of its results.
One of the fundamental things about fully trained plastic surgeons is that we are taught to individualise our approach and care to each patient. We are always looking to go one step further.
We need to have impeccable spatial awareness and "good hands". On top of that, we need to ensure clear communication, be honest with patients and be adaptable.
What brought you to The London Clinic?
Often, breast cancer care, in particular, can be fragmented. At The London Clinic, however, there is a truly multi-disciplinary approach.
All of the nurses, surgeons, AHPs, physiotherapists and beyond are under one roof, working seamlessly together to focus on the entire patient journey.
It's an incredibly well-run facility, with specialised people and excellent equipment.
What assurances would you wish to share with people undertaking breast surgery?
As mentioned, plastic surgery should be laser-focused on providing individualised care for patients.
My approach at The London Clinic is that I will be there the whole time, whether in clinic or in the operating theatre. I employ a complement of excellent admin staff who work in house, at 5 Devonshire Place, and so my patients always have easy access when they need assistance, whether remotely or in person.
The London Clinic provides well-trained support staff and there is a dedicated unit for my patients providing excellent continuity of care. You really are in the safest environment.
Regarding breast cancer, outcomes are improving all the time.
This is true for both cancer care and the reconstructive outcomes. Patients are therefore more likely to have a normal life expectancy and quality of life.
Yes, it will be a 12 to 18-month journey. But, at the end of all the chemotherapy, radiotherapy, reconstructive surgery and hormone treatment, many patients tell me of a greater sangfroid, contentment or self-possession in the fact that the treatment worked as planned.
Regarding aesthetic surgery, breast reduction and abdominoplasty surgery are the procedures that patients are most likely to have highest levels of satisfaction with post-operatively, with many reporting that their surgery has been life-changing.
Overall, plastic surgery is a rewarding, challenging speciality, and the facilities and staff at The London Clinic provide the best support to my busy practice.
Disclaimer
Any views expressed in this article are those of the featured specialist(s) and should not be considered to be the views or official policy of The London Clinic.